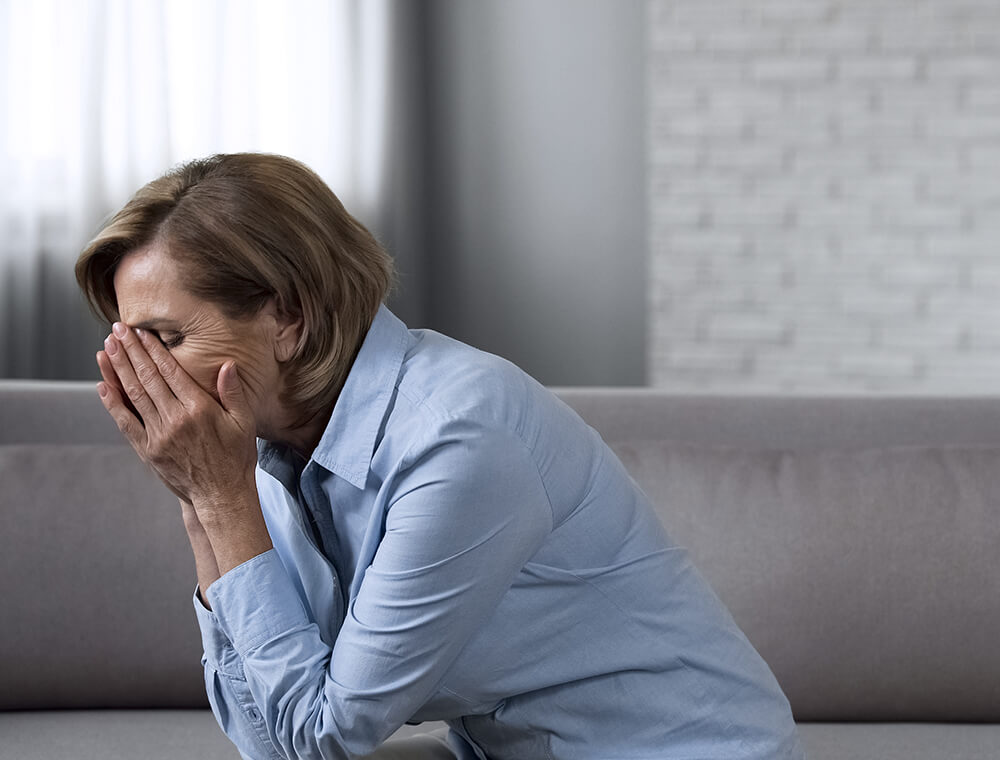 Scottsdale, Arizona 
The Cost of Stress in Stressful Times – Part 3
This is a part 3 of a three-part blog looking at the cost of stress in stressful times.
In Part 1 we discussed chronic stress and how to protect ourselves from COVID-19 including the importance of a balanced brain to support our immune systems. In Part 2 we discussed that the degree of chronic stress for each of us had reached epic proportions worldwide and how Cereset worked to support the brain to allow the immune system it's best fighting chance to fight off the enemy virus should exposure happen.
Now in Part 3, we want to explore how you would know if you were demonstrating symptoms of an unbalanced brain – what those symptoms may be and at least a few self-help practices to be your best in spite of them.
An imbalance or asymmetrical brain modulation in different corresponding lobes of the brain may compromise stress management and compromise the immune system too. These brain imbalances may be experienced in many ways. In fact, some people may exhibit many of these symptoms at different times. These experiences may include:
Feeling anxious or unsettled – not able to fully relax and let go.
Loss of hope or having a feeling of overwhelm which lessens enjoyment in activities you once enjoyed.
Lack of restful sleep – even after sleeping you don't wake and feel rested and ready to go.
A kind of numb feeling which inhibits conversation or creates times when thinking clearly or conversation is a challenge. Memory at times may be a challenge.
Though you may be walking and trying to think about nature or something positive, a disruptive thought or fear creeps into your thinking before you know it.
These are the types of experiences that we at Cereset often hear are resolved. We also hear that the client has a good to excellent experience 88% of the time, as found in a recent client survey.
A kind message we received from a client in Arizona who had spent years experiencing many of the above experiences following an auto accident:
"Surrounded by the anxiety of our lives right now, I just wanted to reach out to all of you and thank you again for the miracle that you created for me in February (as a Cereset client).
I have been humbled by the stream of blessings I have found comfort in, through this virus challenge … I am able to navigate through these times with my trusty headset and a brain that is steady and calm. No small miracle in itself. So thank you all. Again and again and again."
Please remember the following as a reminder for you for your good health:
Isolate and wash hands frequently.
Exercise light-to-moderate only – it keeps the blood flowing and therefore the immune system at the ready as well as possible.
Breathe deeply – seek Blog Part 1 or Navy Seals.
Eat well with low carb intake and little to no sugar.
Be aware of your faith and what is important to you showing and expressing love to those you love – especially by telling them what you admire about them.
Remember – THIS WILL NOT LAST FOREVER – we will emerge from this uber-stressful time. Look, think, and remember the future is ultimately bright.
Blessings for your journey from the Cereset Team around the world.
Lee Gerdes, Founder and CEO
If you want to learn more about how our brain drives our well-being, we encourage you to reach out to a Cereset client center by going here – all of our centers follow the CDC's guidelines for providing a safe, clean environment to get the help you need. Cereset seeks to help you help yourself to make it through these times of chronic stress. Find the Cereset client center nearest you by going to cereset.com/centers or call our headquarters at 480.265.8800.
Cereset® is a non-invasive, highly effective and proven neurotechnology that helps your brain relax and reset itself, enabling you to achieve higher levels of well-being and balance throughout your life. Learn more at cereset.com