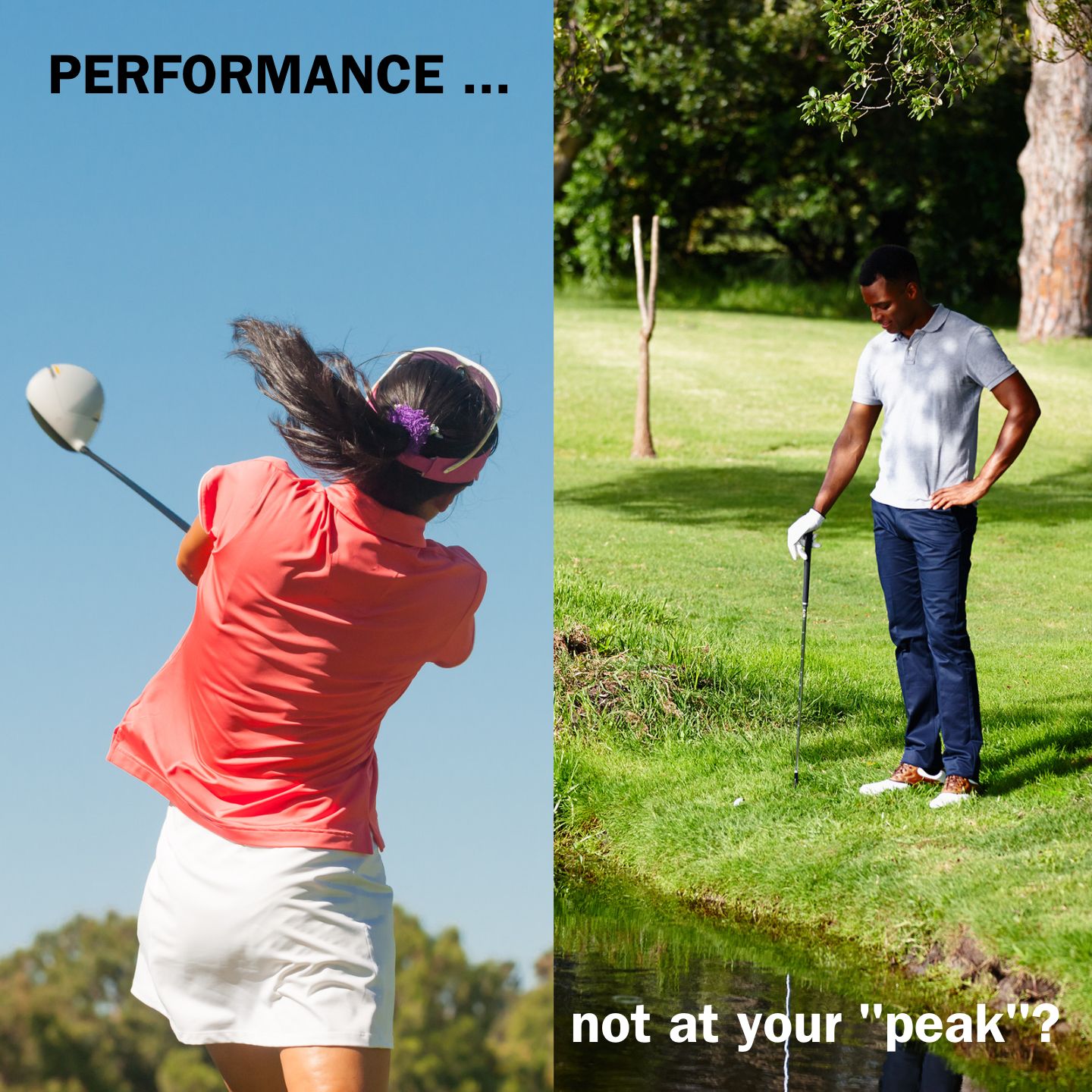 Brain Health
Achieve Peak Performance with Cereset
One of the most dreaded phrases in golf is "having a case of the yips". It's a condition that can affect many athletes, including professional golfers. The term was popularized by Scottish golfer Tommy Armour, who said it was a "brain spasm that impairs the short game." It was once thought that the yips were always associated with performance anxiety. However, it's actually due to a neurological condition affecting specific muscles (focal dystonia). Golfers will seemingly forget how to make simple shots like putting or chipping, but it can also happen with full swings as well.
Researchers at the Mayo Clinic found that 33% to 48% of all serious golfers have at some point experienced the yips. Golfers who have played for more than 25 years appear most likely to experience the condition. At the 2016 Masters golf tournament, what should have been an effortless putt for major championship player Ernie Els, was anything but easy. It took him six putts on the first hole in Augusta, yet he was only three feet from the cup. "It's hard to explain. I can't explain it," Els said. "It's some short up there somewhere that you just can't do what you normally do. It's unexplainable."
Kris Tschetter, a former LPGA golfer and author of Mr. Hogan, the Man I Knew: An LPGA Player Looks Back on an Amazing Friendship and Lessons She Learned from Golf's Greatest Legend, developed a case of the yips while on tour and had suffered with them on and off for 20 years. After trying many work arounds, she heard about Cereset®, and how it helps balance the brain and can release "stuck stress". Upon completion of her sessions, she played in an LPGA tournament two weeks later and the yips were gone. "It was so much easier to quiet my mind when it was time to hit a golf shot," Tschetter says.
Cereset is a global technology leader in non-invasive brain self-restoration and optimization. Cereset enables your brain to fully relax and reset itself to its natural balance from the inside out. There is no outside intervention, stimulus, or medication of any kind – the brain does its own work. While a person rests in a zero-gravity chair, essentially a recliner, read only sensors are placed on the head. These sensors send brain waves to the software, which quickly identifies the imbalances in the brain and the BrainEcho® technology "echoes" the brain back to itself in real time, using highly engineered acoustic tones. As the brain "listens" to the echo, it is able to recognize itself, and observe its own performance. The brain then uses the echo to make changes to itself.
"My initial interest in trying Cereset was to improve my golf game and it worked! My golf game definitely got better. It made all the mental effort I had worked on throughout the years easier to integrate into my game. But what was most amazing was the improvement I experienced in my personal life. Life didn't feel so overwhelming. A divorce and being a single mom took its toll. With Cereset sessions, life felt manageable again and I was sleeping without medication for the first time in 10 years. I wish I had found Cereset 20 years ago."
Whether you have a case of the yips, are looking for ways to reduce stress and anxiety, or improve sleep, energy and cognitive abilities such as memory and focus, Cereset may help. Call your local Cereset location to schedule an Introduction to Cereset or to find out more about a comprehensive 5-session Cereset® package.
Heidi Devereux, B.A.A. is a Health Educator, Certified Stress Management Instructor and Tech Coach at Cereset® Clarkston.
FIND THE CERESET CLIENT CENTER NEAREST YOU & CALL TODAY